BiNA Office Furniture • Online Shopping • Call: 516-248-5858
No Surgery Needed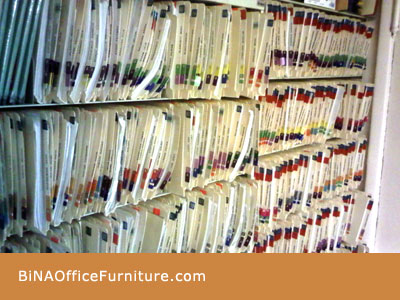 Bring BiNA Office Furniture in to heal your doctor office blues. We're able to help you plan out the best use of your waiting room space to maximize capacity and provide comfort for your patient visitors.
HIP-HIP-HIPAA
Keep your office in top-top health with HIPAA compliant medical patient filing for your records room. We work with you to get the best filing solution for your dollars.
Photo courtesy New York Medical Weight Loss Center
Labels: 516-248-5858, design, HIPAA, medical file, medical office, new york, ny, office planning, patient file, reception desk, waiting room
Discount Office Furniture Specials
<< Office Furniture DiscountsHome
Your Prescription for Success? BiNA Office Furniture
Customer Reviews of BiNA Office Furniture
The ABCs of Office Furniture
Make Sense, Save Dollars
Great Value Awaits You
Will you store it for a while? Will you store a legal file?
Get the latest Office Furniture News
Tired of your OLD desk? Time for a NEW desk!
Buy BiNA Bargain Cubicle Sale
Discount Office Furniture Dealer metro New York City and Long Island, NY. Visit Long Island's Most Complete Office Furniture Showroom, today! Call BiNA Office Furniture 516-248-5858