BiNA Office Furniture • Online Shopping • Call: 516-248-5858
Here's all you need to do:
A. A floor plan or your concept of what you need
B. BiNA Office Furniture
C. Complete!
"Are you shopping for your house?
Are you shopping with your spouse?
Do you need a comfy leather chair?
Do you need a desk over there?"

Visit Long Island's Most Complete Office Furniture Showroom -- Today!
Labels: beauty, budget, delivery, discount, easy, new york, office space, quick, sale, service
Come to
BiNA Office Furniture Online
, and choose the
best storage solution
for your office document needs:
Looking for
X-ray or Patient File Cabinet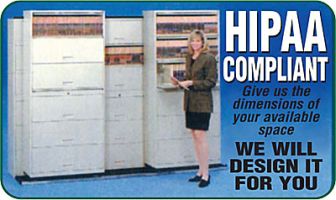 Labels: bargain, bookcase, bookcases, bookshelf, bookshelves, file cabinet, floor plan, HIPAA, inexpensive, medical office, office planning, quality, quick, shelving, wood, wood bookshelf
Shop for a NEW desk!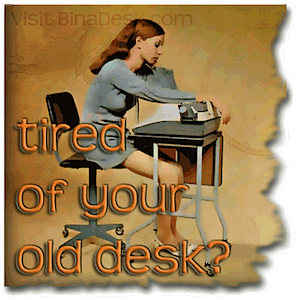 Check our current
RED HOT DEALS and SPECIAL VALUES
for great discounts on office desks, file cabinets, reception desks, conference tables, chairs and more!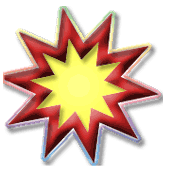 Labels: beauty, computer desk, cubicle, desk, home office, long island, office space, quality, quick, wood desk
Build a Better Cubicle on a Budget
Inexpensive Cubicle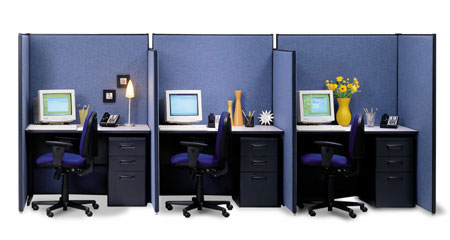 Visit BiNA Office Furniture Online today to learn about our
bargain budget buys for office cubicle
and all
office furniture
we carry in
our 30,000+ sq ft warehouse showroom
floor.
Inexpensive Quality Cubicle Value
Not "Cheap"! Inexpensive! Affordable! Quality New Cubicle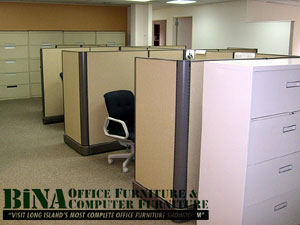 Experience quality with our Herman Miller Lookalike Cubicle series. Metal frame construction with fabric panels, glazed windows, corner desktops, are all just a few of the features of this
cubicle
series.
Bang for Your Buck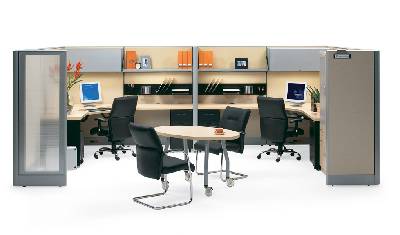 Quality
executive workstations
for your offices here, there and everywhere. Anytime you need
office furniture
, think and
CALL BiNA - 516-248-5858
Labels: bargain, budget, cubicle, divider, easy, inexpensive, partition, quality, quick
Call BiNA Today!
Professional Fleet Delivery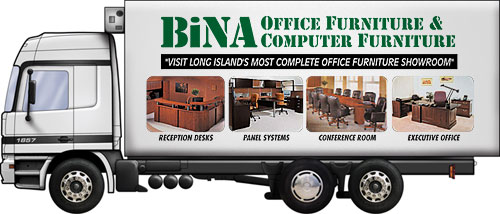 Come to BiNA Office Furniture, Today!
Experience the relief of our
professional fleet delivery
and inside setup, working with you to make your deadlines disappear.
Call
516-248-5858
or visit
http://BinaOfficeFurniture.com
to get your project rolling .. Now!
Labels: cubicle, delivery, easy, new york, quick, showroom
List Price: $156.86
(Save 30%)
Softness and durability
Beautifully upholstered in black, with pneumatic gas lift seat height
adjustment
Passive ergonomic seating with built-in lumbar support
Adjustable tilt tension and Upright locking position
Solid and stable, this office chair also offers a distinct modern flair.
It has pulled black upholstery, smartly designed ergonomic seat,
adjustable seat height and dual wheel casters. The wide, curved armrests
add even more comfort and are practical for underdesk or conference
table use.
Labels: chair, conference room, quality, quick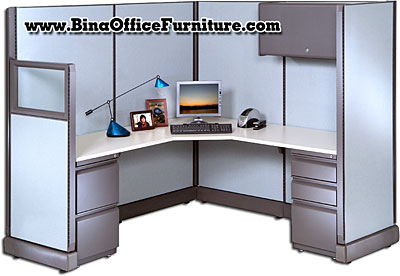 Why Buy Used Herman Miller Cubicles?
You don't have to buy Herman Miller used cubicles, when you can buy our lookalikes NEW for a lot less!

At Bina Office Furniture — You can have have our quality budget office cubicle design in your office.. NEW!
Quick...
Choose from our in-stock program and get your cubicles quickly and affordably.
Easy...
Bring in your office floor plan or give us the general space requirements you are working with, we can help you pull together your cubicle office plan quickly and easily.
Selection..
Choose your fabric colors, file drawers and overhead flipper storage or shelf, and even powered raceways. "It's your office, you can cubicle if you want to!"
Visit Our Showroom
View our floor models and color samples. Select your styles and features. Work with our expert sales team to build the office you need and you can even rely on our own professional fleet installers to deliver and setup your cubicle or office desk layout for you. That's the Bina Office Furniture cubicle program!
Labels: budget, cubicle, easy, new york, quick
Discount Office Furniture Specials
<< Office Furniture DiscountsHome
The ABCs of Office Furniture
Will you store it for a while? Will you store a legal file?
Tired of your OLD desk? Time for a NEW desk!
Buy BiNA Bargain Cubicle Sale
When you needed it yesterday..
In a Hurry?
High Back Desk or Conference Room Chair
Why buy Herman Miller used cubicles?
Discount Office Furniture Dealer metro New York City and Long Island, NY. Visit Long Island's Most Complete Office Furniture Showroom, today! Call BiNA Office Furniture 516-248-5858