BiNA Office Furniture • Online Shopping • Call: 516-248-5858
Manhattan, Brooklyn, Bronx..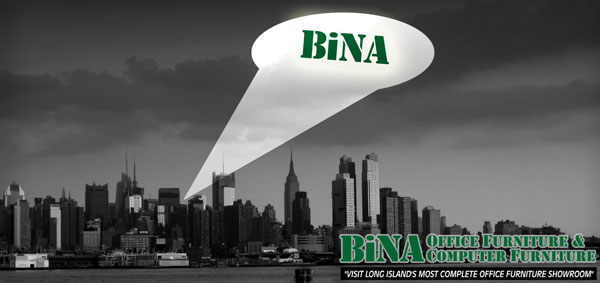 ..Queens and Staten Island..
BiNA Office Furniture gets the job done
When you need office furniture for your new or existing office space, come to BiNA's batcave - our Call to Order Online is the haven for all Gothamites needing desks, credenzas, bookcases, cubicles and more! Browse our online sampler for just a taste of the breadth of products we carry — visit our showroom for complete selection and details on all items we sell.
Visit Long Island's Most Complete Office Furniture Showroom
And find your own inner super-hero! Today!
Labels: 516-248-5858, computer desk, conference room, conference table, executive desk, modular, reception desk, waiting room, workstation
Discount Office Furniture Specials
<< Office Furniture DiscountsHome
Gotham City Counts on BiNA Office Furnture
It's Not an Avatar, It's Real
"Desk" Your Halls .. with Cubes from BiNA
Tired of your OLD desk? Time for a NEW desk!
New York, New York
Discount Office Furniture Dealer metro New York City and Long Island, NY. Visit Long Island's Most Complete Office Furniture Showroom, today! Call BiNA Office Furniture 516-248-5858