BiNA Office Furniture • Online Shopping • Call: 516-248-5858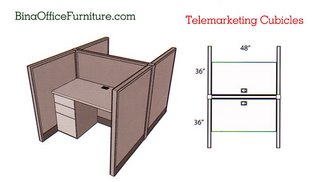 We Can Work It Out
Gotta get your office up and running fast!
We can help - order from our quick ship program and get the workstations you need & get back to work!
Choose from our array of task based workstations, corrals or cubicles, and we can get them to you ready for your office to get back to doing what your team does best.
Let Our Team Supercharge Your Team
Let our business
BiNA Office Furniture
help YOUR business up and going - we carry budget cubicles and workstations for all businesses, why not yours? Choose from quick ship or custom colors, it's all top quality and good to go with a legacy of Long Island and metropolitan New York clientele that swear by our products. Become our next "best customer!"
Labels: budget, cubicle, workstation
Discount Office Furniture Specials
<< Office Furniture DiscountsHome
DO CALL US: Telemarketing Cubicle Workstation
Corner Cubicle Workstation
No Need to Buy Used Cubicles - Get them NEW for LESS!
Traditional Wood Bookcase Details
Traditional Wood Trim Bookcase
Discount Office Furniture Dealer metro New York City and Long Island, NY. Visit Long Island's Most Complete Office Furniture Showroom, today! Call BiNA Office Furniture 516-248-5858