BiNA Office Furniture • Online Shopping • Call: 516-248-5858
"Congratulations for being selected as Best of Long Island by the readers of Long Island Press."
Thank You, New York
For voting for Bina Office Furniture as YOUR favorite place to buy office furniture for your home office furniture and corporate offices. We're proud of what we do, and those who know us, know we work hard to get you the QUALITY products you've come to expect from us.
Every office needs to run smoothly, we take care of the details so you can get back to work. We call you to schedule our very own top-rate delivery fleet to install and deliver inside not curbside! It's the little things we do that made us number one in your eyes. Thank you again, and we hope you'll keep shopping with us and letting your friends and colleagues know that you bought from Bina.
Labels: long island, new york, service
Enjoy the beauty of wood furniture with your own cockpit U workstation, also available with a hutch: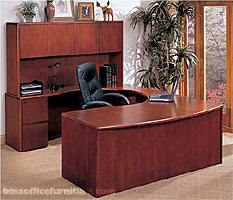 Special sale price on this
wood office furniture set
— Delivery available to all New York City boroughs and all of Long Island, NY.
Be sure to also check out our current special transitional style
wood desk set in cherry wood finish
— both available at a red hot price for a
limited time only!
Visit our showroom in NY to see the beauty of wood.
Wood frame chairs, tables and other wood office furniture
also available, to suit your
style and budget
.
Labels: cockpit, u-shape, wood, wood desk
Discount Office Furniture Specials
<< Office Furniture DiscountsHome
'Best of Long Island' Best Home/Office Furniture
Beautiful Wood U-Shape Workstation Desk
Visit Our Huge Showroom
Discount Office Furniture Dealer metro New York City and Long Island, NY. Visit Long Island's Most Complete Office Furniture Showroom, today! Call BiNA Office Furniture 516-248-5858