BiNA Office Furniture • Online Shopping • Call: 516-248-5858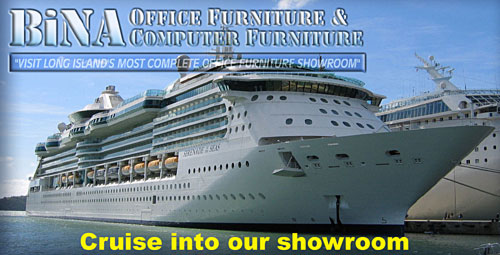 30,000 Square Feet Can't Be Wrong
Don't daydream about the office of your dreams - cruise into BiNA Office Furniture Online and let us show you how easily it can be done. Whether you're looking for a traditional conference table with captain chairs, or embarking on a new cubicle office project, we're the deckmates you want on hand to make for smooth sailing in your office expansion or transition.
We specialize in taking extra care to make sure you meet your moving milestones and get your office up and running without any icebergs or torpedoes!
Call
516-248-5858

to make your appointment now, or visit our Long Island, New York showroom today!

Labels: budget, cockpit, conference furniture, executive chair, new york, ny, office planning, office space, reception desk, showroom, storage, wood, wood furniture
Call 516-248-5858
Traditional Wood Desk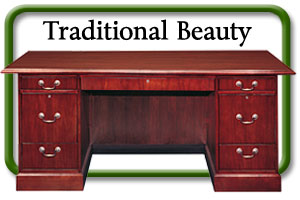 Quality and elegance at a price you'll admire too! Click any image to see the package price.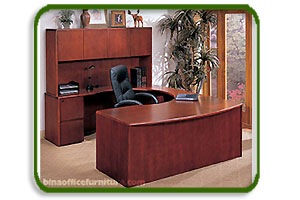 U-Shaped Wood Desk
But don't just click on pictures, come in to our showroom and see the beauty of wood office furniture yourself.
Cherry Finish Wood Desk and Credenza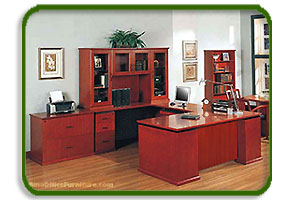 We've got something here for every office and every budget. BiNA Office Furniture, Call to Order Online, Mineola-Garden City NY 11501.
Labels: beauty, budget, cherry, cockpit, easy, mahogany, modular, office space, specials, u-shape, wood, wood desk, wood furniture
Enjoy the beauty of wood furniture with your own cockpit U workstation, also available with a hutch: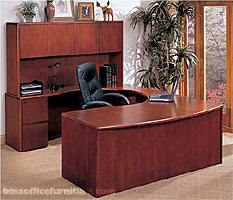 Special sale price on this
wood office furniture set
— Delivery available to all New York City boroughs and all of Long Island, NY.
Be sure to also check out our current special transitional style
wood desk set in cherry wood finish
— both available at a red hot price for a
limited time only!
Visit our showroom in NY to see the beauty of wood.
Wood frame chairs, tables and other wood office furniture
also available, to suit your
style and budget
.
Labels: cockpit, u-shape, wood, wood desk
Discount Office Furniture Specials
<< Office Furniture DiscountsHome
Cruise into our Showroom
Triple Play: 3 Wood Office Furniture Specials
Beautiful Wood U-Shape Workstation Desk
Discount Office Furniture Dealer metro New York City and Long Island, NY. Visit Long Island's Most Complete Office Furniture Showroom, today! Call BiNA Office Furniture 516-248-5858