BiNA Office Furniture • Online Shopping • Call: 516-248-5858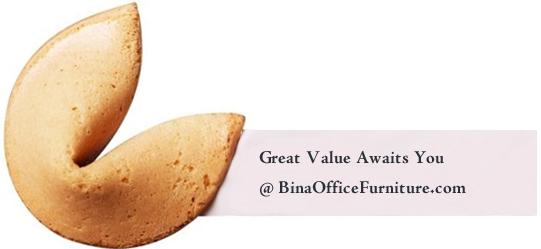 Seeking fame and fortune?
Well we can't make you famous, but we can save you a fortune on top quality office furniture for your business budget. We're proud of our huge selection and 30,000 square foot
Online
.
Come in today and browse our showroom samples of conference and reception room furniture, executive and guest seating, traditional and contemporary furniture, in wood, leather or laminate. It's here at
BiNA Office Furniture
.
Don't Forget the Cubicles!
We carry bookcases and file cabinets too.
What can we do for you today, New York?
Labels: bargain, cubicle, furniture moving, inexpensive, lateral file cabinet, new york, sale, workstation
BiNA Office Furniture Online: Great Value Awaits You
Discount Office Furniture Specials
<< Office Furniture DiscountsHome
Will you store it for a while? Will you store a le...
Get the latest Office Furniture News
Tired of your OLD desk? Time for a NEW desk!
Buy BiNA Bargain Cubicle Sale
When you needed it yesterday..
In a Hurry?
Pass GO! Get Great Cubicle Deals @BinaOfficeFurnit...
Cruise into our Showroom
Quality Executive Office Furniture
No Project Too Big for BiNA Office Furniture