BiNA Office Furniture • Online Shopping • Call: 516-248-5858
Make a Grand Statement, for well under a grand!

ON SALE NOW: Many different styles of conference tables in different finishes, shapes and sizes! Hurry in to BiNA Office Furniture NOW!
Click picture for price!
Conference Table Special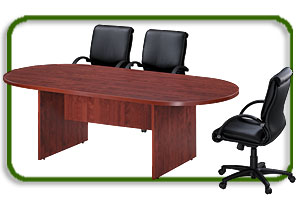 Labels: conference furniture, conference room, conference table, long island, new york, specials
BiNA Office Furniture Online: Buy Now: Conference Table Sale
Discount Office Furniture Specials
<< Office Furniture DiscountsHome
Get out of the Hot Seat - Get Something Cool
Leather Seat Sale Specials
Create Your Own Health Care Reform...
Visit Our 30,000 Square Foot Showroom
What can we design for you today?
Rectangular Wood Conference Table with Inlay Top
Traditional Elegance, Executive Comfort
Mid-Back Upholstered Arm Chair
Browse Products Online
High Back Traditional Swivel Armchair